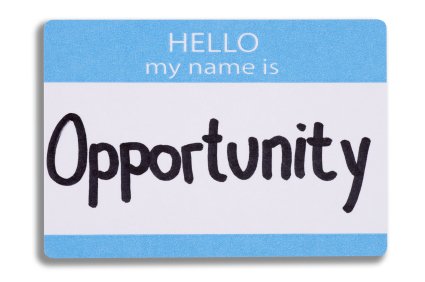 Millions of people dream about escaping the 9-to-5 grind. Some get serious enough to look for a business opportunity that turns them from an employee into a self-employed entrepreneur running their own business.
The lure can be summed up in one word: freedom. Being your own boss allows you the freedom of –
Time – You have the freedom to set your own hours, spend more time at home, and stop wasting time on long commutes.
Personal choices – You can establish your own work habits, choose what work you will or will not do, and create your own product or service packages.
Earning potential – You are free to set your own prices, find your own clients, and make as much money as you can based on your own efforts. You are not limited by the hours or wages your employer is willing to give you.
How can one get started on the path to entrepreneurship? There are two basic approaches.
The All-or-Nothing Approach
You decide to leap with both feet into the air and quit your job. All your time is focused on your new business. This may be very exciting, but there are a few caveats. You'll need to have some pretty substantial savings to last you through the launching and growing of your business to the point that it is profitable enough to support you. Without the steady income that your previous job provided, you are taking a risk, and unless you are independently wealthy, you have a limited amount of time to make your business work before the money runs out.  There are some people who are able to start lining up leads, contacts, and potential clients within their industry before they quit their jobs and then jump right into their new business at a full run. But this is not common; most people are not so lucky. Most start from scratch with a few vague ideas of how they will set up and manage their business, and how they will get customers. So for the majority of people, the next approach probably makes more sense.
The Spare Time Approach
You continue on with your current employment, and develop a business on the side in your spare time. This gives you the chance to test out your ideas, see if there's a market for your products or services, develop your skills, and see if you really can make money using your business plan. If you find something is not working, you have the time to tweak things to make your business more successful and profitable.
No matter which approach you take, you'll want to do careful research. If you are hooking in to a parent business, do not invest serious money until you have checked it out thoroughly. The best way to do this is to:
Establish the credibility of the person or company you would be associating with
Make sure there are no hidden or unexpected fees that will eat away at your profits
Talk to people who are already affiliated with the company about their experiences
Make sure the company provides on-going support
If you are thinking about launching a legal services business, I invite you to explore becoming part of the Divorce With Dignity Network. Our credibility is built on the nearly 20-year proven success of the Divorce With Dignity business system, and on the satisfaction of our clients across the nation. When investigating this business opportunity, all costs and fees will be clearly laid out (no hidden surprises!), and once you decide to join us you will receive intensive one-on-one training about how to set up and manage your business for success. In addition, we offer on-going training and support so you are never left without guidance in your business venture. And our network of divorce legal professionals are available to talk to about their experiences, and to share ideas in our monthly conference calls.
Why not visit our website and take a tour? Let me show you how you can have your own divorce legal services business without having to "go it alone". If you are willing to put in the time to develop your business, you can realize your dream of making a good living and enjoying the benefits and freedom of being your own boss!
*****************
The author of this blog is not an attorney and the information contained in these blogs should not be considered legal advice. The information provided here is based on the experience of the author and some of her clients whose actual names are not mentioned.  Do not hesitate to seek the advice of an attorney if you have any legal questions.