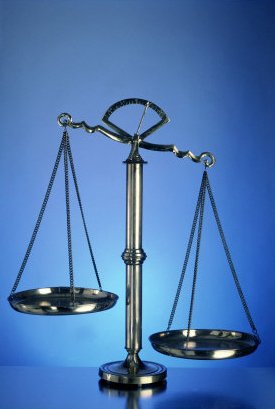 So, you've decided to open your own legal services business. Congratulations! You are ready to take on the responsibility and gain all the perks of being your own boss!
The next decision may be to decide if you want to start your own legal services business from scratch, or sign up with an existing service. To help you with this important decision, let's compare the two options.
Starting your own legal services business from the ground up can be extremely satisfying – and extremely risky. If you know your industry very well and want to be free to develop your own business name, business model and systems, then you might be ready to take on the risks involved. However, if you have limited business or industry background, your chances for success are not high. According to the U.S. Small Business Administration, only 44 percent of small businesses survive into their fifth year.
Let's first look into the "from scratch" option. On the plus side –
You are in complete control.
You are free to be as creative as you wish.
Sounds pretty good, right? But be aware that there are some minuses to this business model –
It takes more time and effort.
You will be in competition with more established and well-known businesses.
Some studies show this model to have higher failure rates.
Well, what about signing on with a known existing business, such as a franchise or licensing model? Again, there are many Pros and Cons to weigh.
Here are some of the benefits –
Brand awareness can bring in more clients.
You start off with a proven and established system.
Training is provided.
Marketing materials are already created.
Ongoing support is available from the organization.
The network of Providers can give you tips and information.
You may have less competition due to territory limits.
Can be less expensive.
A known business model has a greater chance for success due to the benefits listed above.
And some of the downsides –
There is an initial cost to Provider with the business.
There may be ongoing payments.
You have less freedom in decision making.
You have some limits on flexibility.
Beware of false expectations – there are no guarantees of success in any business.
After comparing these two business models, you probably have a pretty good idea which of them appeals to you most. You may be the type of entrepreneur who can't wait to create your very own business completely independently. But if you are more inclined to go with the less risky existing business model option which provides you with training and support, your chances for having a successful business are very good even if you have little business experience.
One legal services model you will want to consider is Divorce with Dignity. Divorce with Dignity is a network of independent divorce specialists who help people obtain an amicable divorce using alternative, cost-effective collaborative methods. As a Divorce with Dignity licensee, you can own a ready-made business and take advantage of a number of benefits.
For starters, you get the right to use the nationally recognized Divorce with Dignity trademark and name. You will also have exclusive rights to your own territory. Next, you will get a 3-Day Training Workshop where you will learn how to structure and operate your business along with invaluable advertising solutions. You will also get personal help to develop your annual business plan and coaching for the first year to keep you accountable and on track.
Your own personalized website page on the Divorce with Dignity global website will help provide you with online referrals. Specialized software unique to your state/county. In addition, you'll get printed marketing materials including 5,000 business cards, 5,000 brochures, print ads, client packets, and much more.
As they say in the franchise world, "You're in business for yourself, but not by yourself." With a whole network of support backing you up, you can own your own business with confidence. Why not take the fist step? Call Divorce with Dignity today to get your questions answered and to learn how you can have a rewarding career as a divorce support services business owner!
Contact Us or call 1.800.459.5556