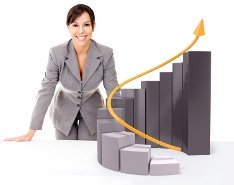 When starting a divorce services business, it is essential to lay the groundwork – just as you would lay a solid foundation when building a house. To prepare the foundation for your divorce services business, below is a list of some "building materials" you will need.
First, you'll need a blueprint. A written-out Business Plan will help guide you toward your success goals. It doesn't need to be verbose and complex, but needs to include statements about your Mission, Vision, Objectives, Strategies, and Marketing Plan. This will help you stay on track as you develop your business.
Next, you'll need to make sure you have enough funding to get the business up and running and keep it going until you start turning a profit. You will need some working capital to dedicate to this, but if you need to get some loans, develop a budget and add some financial analysis to your Business Plan. If you need help figuring out your finances, theSmall Business Administration or SCORE can provide assistance. Also, see our articles "Small Business Start-up Investment: Where To Find It", and "Get A Business Loan Without Bank Hassle."
As you build your business, you need to keep track of time worked, client meetings, bookkeeping, billing, files, legal requirements, office equipment and supplies, etc. According to the Small Business Administration, about 95% of all business failures are attributable to poor management. But instead of letting this statistic daunt you, let it serve as a constant reminder to make your management activities a priority. If you are lacking in knowledge or skills for some of these activities, consider hiring someone to help you, or use outside business services when you need them.
Time management is essential to running your business efficiently. I try to take a time management class every year to refresh my skills and stay organized. Some things I have learned are to group activities together; for example, set aside certain times of the day to do your telephoning, copying, letter writing, email, etc. I also set aside one afternoon to do my bookkeeping and pay bills. Schedule a specific time each week to go to the courthouse. That way, all your clients will know when their paperwork will be filed and they can make arrangements to pick up their documents on the following day or two.
Next to poor management, statistics show that the failure rate of newly created businesses is directly related to marketing. Always remember two important things about divorce services marketing.
1.  You must consistently be marketing your business everyday
2.  Your client is the focus of all your marketing efforts not you. People don't buy
"things"; they buy solutions to their problems. Your goal is to help your clients:
understand the divorce process
develop a plan their peaceful divorce
type and file legal forms
facilitate their needs for referrals
So, you need to market to these needs and show how you can help them achieve a peaceful and healthy divorce couples and their families.
At Divorce With Dignity, we go beyond the basics by treating the divorce process holistically. Divorce can bring up many associated issues, and we provide referrals to help them through these issues as needed. Typical referrals could include:
financial professionals specializing in divorce planning
counselors
life coaches
therapists
mediators
movers
child specialists
career counselors
support groups, and more…
This holistic approach to helping our clients peacefully resolve various problems surrounding divorce is what differentiates us from the online "cheap online divorce forms only" providers and from litigation lawyers.
Lastly, having a support system is also one of the best things you can do to prepare for success in your divorce services business.
Take Away
Preparing for success in your own divorce services business requires planning and management. Our 18 years of experience and a proven business model for success in the divorce services business maybe just the way you can build your own business without going it alone. We provide one-on-one initial business training and ongoing training as well as ongoing marketing support.
To learn more about the benefits of joining our Network, please visit us atPeacefulDivorceBusiness.com Let us help you build a strong foundation for success in your own divorce services business!