Advantages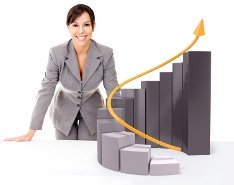 By joining the DWD Network, you can have your own peaceful divorce business and start seeing clients within two months of joining. Our goal is to help you succeed. You are able to grow your business faster and for much less than if you had to start from scratch. We provide initial training and ongoing marketing support to help you generate clients quickly. We take the guesswork out of running your own divorce business. The legal field is changing and now is the perfect time to open your DWD Practice.
Why Divorce With Dignity?
Your own exclusive territory (available nationwide)
A huge market (up to 98% of the divorce market)
Use of DWD's established, marketable brand name
Over 18 years of proven success
Initial training covering how to: operate your business, deal with clients, network, market, price your services and develop a business plan
Supplies and packets so that you are ready to start seeing clients and market immediately
Ongoing business training and marketing support
Focus Groups to help you maximize your business potential
We created our peaceful divorce model over 18 years ago and proven it successful again and again. The Divorce With Dignity name is respected worldwide. Now we're sharing our turnkey business model and success with you.
If you are a legal professional who is compassionate, committed to helping people divorce peacefully, and willing to invest in your future, this could be a great opportunity for you.
Helpful Links: