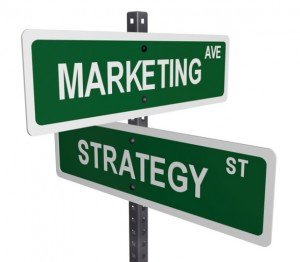 In many ways, the industry for lawyers and paralegals struggle the most to increase exposure and differentiate themselves from others in the field.    In fact, most lawyers and paralegals will admit that the hardest part of their profession is finding qualified clients for their business.  Although referrals still tend to be the backbone of any successful legal practice, the truth remains that practicing the law is not like selling flavors of ice cream in the local shop.
Most clients seek a lawyer or a paralegal when they are in specific need.  For example, people who are seeking a divorce might search online or look in the phone book for a divorce lawyer.  Often, people will ask a friend or family member who has been through a divorce for advice.  There are so many avenues for a potential client to reach out to a legal professional that many people information and expectations before they dial the phone.
With this in mind, lawyers and paralegal frequently seek way to make their practice stand out from the rest of the available choices.  Here are six actions to amp up the marketing for a legal business:
Create Viable Business Plan:  A large percentage of business owners fail to create a viable business plan.  A strong business plan focuses on the ways to get your product in from of potential clients as well as what will happen when you start to grow.  Sometimes, the extra consideration for exposure is a satellite office or a bi-lingual approach.  Your business plan will identify and develop how your business will add new services and approach a market.
Identify Marketing Segmentation:  Your market segmentation will give you all the answer needed to the important questions – what does your potential client look like?  What does your potential client do for habitual behaviors, employment, disposable income, children, and more.  Knowing your market segmentation allows you to offer complimentary services to stand out from the crowd.
Generate Partnerships with Providers:  Not all paralegals and lawyers do what you do.  Some specialize in criminal law or civil suits.  By generating partnerships with others outside of your field but within your industry, you will be able to create a network of referral traffic in no time.
Increase Online / Social Interactions:  Many legal professional participate sparingly in social media such as LinkedIn or Facebook.  In truth, social media posts addressed toward your audience can give you qualified leads and better traffic to your website.
Design Networking Meetings:  By becoming the person who introduces and connects others together, you stay in people's minds and gather a sense of good will.  By putting together networking meetings with colleagues or industry movers-and-shakers, you will quickly find yourself getting business and your brand in front of potential clients.
Propose Informational Gatherings:  The quickest way to get new clients is to become the expert in the area about your subject matter.  Imagine have 50 people in a room when talking about how easy it is to get a divorce without spending mass amounts of time or energy.  If only 10% of an informational meeting converts to potential clients, then your legal business will be hiring new lawyers and paralegals due to increased business in no time!
There are many ways that lawyer and paralegals, like real estate agents, gain a following among their peers and the potential clients seeking their services.  Knowing where to invest your time makes all of the difference between quick success and laborious efforts to get in front of clients.
If you have not already, click below for your informative ebook, "Benefits of Becoming a Divorce With Dignity Provider."