How to make legal practice expansion easy with a lucrative ROI.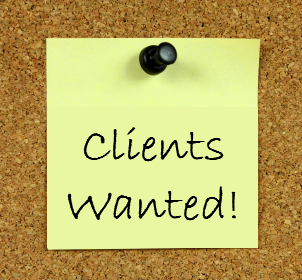 It's a tough economy today. Many potential clients seeking divorce cannot afford the high cost of litigation or even the fees for mediation. Perhaps you have been thinking about ways to bring in more revenue to your practice. If you are an attorney in general practice or divorce/family law, or provide mediation services, consider a legal practice expansiondesigned to capture the growing market for amicable divorce services.
Many people are opting for less expensive ways to obtain a divorce, and often that means they are turning to one of those Internet websites that offer legal forms for the "do-it-yourself" divorce. Unfortunately, these businesses are not run by legal professionals and they offer no support to those trying to figure out how to fill out the forms.
Strategic Business Expansion Opportunity    
Why not offer an alternative for this target market? Adding a peaceful divorce services component gives you the ability to fill a real market void. By offering this additional level of service, you open up a strategic and logical extension of your existing practice services, allowing you to serve all segments of the divorce services market.
It is easy to incorporate peaceful divorce services into your current practice. For example, you can add this new revenue stream without increasing your overhead since you already have an office, conference room, computers, telephone system, insurance, etc. You might already have a legal secretary or paralegal that can perform the bulk of this new service. This could be even more cost-effective, if you have personnel not being fully utilized, or if you are employing someone part-time at very high per diem rates who could now be brought on full time with the addition of an expanded service offering.
Why Divorce With Dignity
Divorce With Dignity has a unique business model that is ideally positioned to assist smaller firms find a niche in lower-cost value-added peaceful divorce services.  With over 17 years experience in this business, we have perfected our business model and methodology that Providers across the country are now using with great success.
Divorce With Dignity clients receive more than just legal forms processing. Our approach is holistic and includes divorce planning, facilitation and support, legal document preparation, and referrals for whatever clients need to help them and their families through this difficult, life-changing event. These referrals could be for therapists/counselors, financial advisors/planners, mediators, real estate professionals, movers, career counselors, support groups, etc.
Our approach is to provide meaningful support to couples and families as they work through all the changes brought about by divorce. When you become a Divorce With Dignity Provider, you will make a positive difference in people's lives while increasing revenues for your practice.
Some of the benefits of affiliating with Divorce With Dignity (DWD) are:   
This is not a franchise, but a business model and marketing license
Exclusive Divorce With Dignity marketing territories
Associate with a nationally known, divorce services network
Low initial license fee, no overrides, and no royalties
Business model has over 17 years of proven success
Hands-on initial training for you or your designated staff, with ongoing training and support from our founder
National DWD marketing, which supports your local marketing efforts
Your own webpage on the DWD website, promoting your Provider business providing you with local leads
Take Away
Achieve your legal practice expansion goals by adding Divorce With Dignity as a peaceful divorce services offering. Increase your revenue without increasing overhead and maximize utilization of your legal secretary or paralegal by turning existing overhead expense into a new profit center for your firm.
We invite you to contact us to grow your practice revenue or learn more atPeacefulDivorceBusiness.com to discover whether Divorce With Dignity is a good fit for your firm.