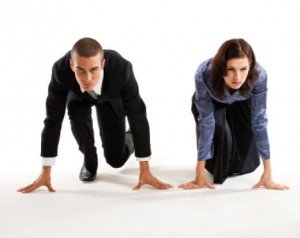 Have you been thinking it's time for you to start your own divorce services business? Not sure if you are ready or not? Have your fears been holding you back?
We understand – many of us have "been there". So to help you with your decision, we are chatting today with career and small business coach Susan Urquhart-Brown (www.careersteps123.com). Like many business owners, Susan never expected to end up as an entrepreneur. But about 17 years ago life took a new turn and she decided to take the leap to pursue her passion. In her work she saw a need for a book that would help guide those just starting out in business, as well as those wanting to take their venture to the next level, and wrote The Accidental Entrepreneur: 50 Things I Wish Someone Had Told Me About Starting a Business. (Click here to check out her book at Amazon)
Susan, what are some of the fears people have about starting a business, and how can they overcome those fears?
The most common fear is that they will fail. A lot of people have not had any entrepreneur experience, and they are not sure they have what it takes to be good in business. They don't know how they will be able to finance the business and keep the doors open. They are unsure how to market themselves. And they fear that they won't get enough clients to make a go of it.
In my book I talk about three main "fear-busters". First: Don't jump in without a plan. The "I'll try it out and see how it goes" approach is not a wise idea. You need to develop a business plan that will help define who your clients are, how you will market to them, how you will finance the business, etc. Second: Selling your services means you have to believe in yourself, and have a business based on a strong interest or an expertise you already have. Third: Know you don't have to do it all by yourself. Get some support, whether that is a mentor, a business coach, or a turn-key system. I know that Divorce With Dignity provides all of this for the person who wants to start their own divorce legal services business.
How can someone determine if she/he is ready to "make the leap"?
Having a vision for the business, an idea of what it will look like in two to three years, and the drive to get things implemented is part of being ready. On my website there is an Entrepreneur Quiz you can take to help you decide if you are ready for this venture (www.careersteps123.com/sample_chapter.html).
What steps can the new entrepreneur take to promote success?
Do market research – it doesn't have to be fancy, so much can be done on the Internet now. And find a mentor; with Divorce With Dignity you have a built-in mentor who can help you with a business plan and training.
If you would like to learn more about how Divorce With Dignity can help you learn how to open your own divorce services business and succeed using our proven methods and personalized training, contact us.