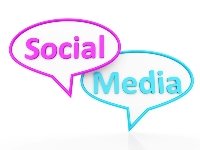 Discover the power of social media to maximize divorce services sales leads.
Why is using social media so important for growing your divorce services business? First, it is the most cost-efficient and effective way to reach your target audience. Second, the Internet opens up the way for you to contact an ever-expanding number of people – and generate high quality divorce services sales leads.
People are turning to the Internet to get information on products and services, and are typically spending about 22% of their Internet time on social networking sites. Being active on social media will allow you to build awareness of your business, and trust in you, as you develop relationships with your audience.
Methods
A successful marketing plan these days must include a social media component. Think about what your goals are in this area. You will definitely want to build awareness of your "brand" and reputation. You may want to develop community involvement, which would improve your public relations image. And of course, a top goal is to produce those valuable divorce services sales leads. Some methods you may want to consider for your social media campaign include –
Blogs or micro blogs
Discussion boards and forums
Meet up groups
Online videos
Podcasting
Facebook page with relevant posts
LinkedIn – profile, and participation in groups and forums
Content
Anything you post on social media needs to focus on your client, not on you. This is not the place to talk about how great you and your business are; rather, it is a place to provide relevant, quality information that your prospective client can use. To do this, it is critical that you really know:
who your ideal client is, in detail
what specific problems can you solve for them
what benefits will they get from working with you
Be sure to use SEO (search engine optimization) keywords geared toward how your target audience would search for this information on the Internet.
Attracting Clients
The traditional way of generating sales leads includes print advertising, mass mailings, broadcast media, telemarketing, email blasts, and cold calls. This is called outbound marketing, where you are trying to directly contact prospective clients.
However, the Internet has created a new dynamic, where the buyer/seller relationship has changed. Now the buyer seeks out information and solutions to their problems online. You, as the seller, must communicate your client-focused message via social media where people interested in your services can find answers you provide – and be motivated to contact you. This is called inbound marketing, and the sales leads generated in this way will already be "pre-qualified", making it much easier for you to convert them to client status.
Building rapport
Your presence alone on social media is not enough. You need more than just a static website. Attracting clients requires involvement and two-way communication to build trust. Make use of several of the methods described above, such as blogging and podcasting, or starting a meet-up group as well as participating in online forums and discussion boards. Ask for feedback and then monitor responses and reply in a timely manner. Remember, your goal is a conversation where you provide useful information to your audience based on their interests and needs, leading to a trusted relationship. When people are ready for your services, they will come to you because they feel they know you, and people always prefer doing business with people they know and trust.
Being consistent
No matter which social media platforms or methods you use, you will only be successful in generating sales leads if you are consistent in both your message and your involvement. You need a strategy that includes social media participation on a regular basis. It would be wise to plan your social media marketing campaign for at least several months at a time, with regularly scheduled activities. Then keep to your schedule.
Social media is a powerful method of generating divorce services sales leads, so it needs to be a major part of your marketing program. When you join the Divorce With Dignity Network as an Provider owner, you already have a start on social media involvement. You will have your own page on our website, and will benefit from the website blogs and referrals when prospective clients look for an Provider in their geographical area. We also offer our Provider owners ongoing training and support in all aspects of running your divorce services business, including social media marketing. If you are a legal professional, learn more about how we can help you succeed as part of our Divorce With Dignity Network by visiting our website PeacefulDivoreceBusiness.Com.
Related Information
How to Market Divorce Services
Divorce Services Business Marketing