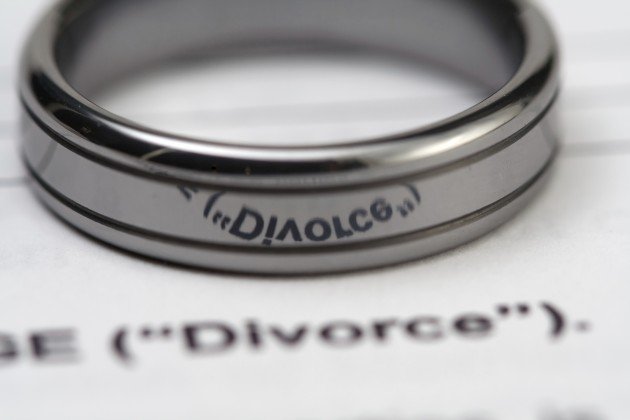 The way people do business has changed dramatically in the last decade. The Internet has modified the relationship between buyer and seller. Potential customers now use the Internet to research businesses, products, and services; they reach out to find the information they need instead of waiting for companies to send them a brochure or an advertisement.
In fact, outbound marketing tactics such as telemarketing and email blasts may even produce negative perceptions as they take on the "junk mail" aura. People want to do business nowadays when they choose, and on their own terms. Savvy business owners will make sure that when customers are ready to make a choice, their brand will be the one they remember and select.
Developing and building an unforgettable and engaging brand for your divorce business just takes a little imagination and creativity. Here are four tips for creating a memorable customer experience.
Give your business a name that is brief, gives potential customers an idea of what it's all about, and has a "ring" to it so that it's easy to remember.  Some sample names in the pet industry that "says it all" are:
The Perky Poodle, Paws & Claws, and BarkBusters (Home Dog Training). In the divorce services field, the name Divorce With Dignity is short and sweet, is clear about its purpose, and is definitely memorable.
The popularity of a TV show, movie, or novel is affected by how well people relate to the stories and characters. It's the same with a business. If you want people to feel a connection to you and your business, you need to tell your story so they can feel as though they know you. Let them see who you are, why you started your business, what your vision or mission is, and what life experiences you've had that inspires your work. If you can weave your brand story into your marketing message, your target audience will see your business as part of you and your life rather than an impersonal entity.
Create catch phrases or quotable messages
Hollywood and Wall Street love catch phrases because they keep names and brands alive in the popular culture. For example, the phrase "Where's the Beef" from the Wendy's commercials was repeated on talk shows, in speeches, and in conversations across the nation. Some TV and movie characters (and their shows) became well-known for catch phrases such as "Dy-no-mite!" (Jimmy Walker in Good Times), "You talking to me?" (Robert De Niro in Taxi Driver), and "Go ahead – make my day!" (Clint Eastwood in Sudden Impact). If you can come up with some catch phrases for your business or quotable messages, you might find your words (and business name) popping up on websites, in blogs, or ezine articles.
Make your messages customer-centric
Customers are looking for someone to solve a problem they have. They want to know if you can do that, and if the experience will be a positive one for them. Tell them how you can help, and how they will feel about it (Safe? Relieved? Understood?). Give them information they can use, utilizing formats such as checklists, how-to's, tips, case studies, or educational articles. People will remember you as a problem-solver with their interests in mind.
___________________________________
Having a distinctive and positive brand for your divorce services business is an important part of your marketing strategy. It makes it easy for potential clients to notice (and remember) you, and shapes their perception of your business.
As a divorce services business professional, you can get a head start on your brand development by becoming a Divorce With Dignity affiliate owner. You would still have your own business, but would be part of the Divorce With Dignity Network, and would have the right to use our name. This would go a long way toward fulfilling the requirements of a good brand – the "Divorce With Dignity" name clearly delivers the message of what your business is all about, it connects with your audience on an emotional level, and because of our nationally-known name and highly respected reputation, it establishes your credibility and trustworthiness. Then you can further build your brand by adding your own personal "stamp" on your customized page on our Divorce With Dignity website where you can share your story and value message to potential clients.
Interested in learning more? We invite you to take a tour of our "Peaceful Divorce Business" website – come visit us today!
The author of this blog is not an attorney and the information contained in these blogs should not be considered legal advice. The information provided here is based on the experience of the author and some of her clients whose actual names are not mentioned.  Do not hesitate to seek the advice of an attorney if you have any legal questions.