Divorce With Dignity Provider
Helping Make Life Better for Others—As Well As Yours.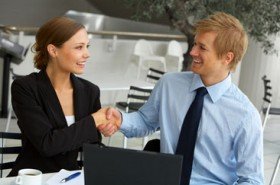 Divorce With Dignity Network Providers are legal professionals who share a passion to help others improve their lives, while building a better future personally and financially for themselves. Take time to review these Divorce With Dignity Provider characteristics and beliefs, then ask yourself if this describes you. If they do, it's time to take the next step in building a better future.
I have a passion for helping people through  difficult times
I believe it is possible for couples to achieve an amicable divorce
I am a legal professional such as a paralegal, attorney or mediator
I have decided that working for others is no longer satisfying for me
I want to have my own business
I want to control my own future
I want to control how much money I make
I want to spend more time with my family and friends
Divorce With Dignity Providers should have the proper amount of working capital required to have a successful business. Based upon a an average $15k licensing fee you should have available working capital of at least an additional $30k to $45k.
The Divorce With Dignity Network has developed many tools and resources as well as a proven marketable name to help you successfully open your Divorce With Dignity office that will operate smoothly and efficiently. We help you get started fast so you are ready to begin helping clients within just a couple of months or less. Our Providers save thousands of dollars in start-up expense and most importantly avoid many of the risks associated with starting a business on your own without any help or support.
If you answered yes to these questions, then call us now 800-459-5556 or contact us so we can discuss the Divorce With Dignity opportunity with you further and answer all your questions.