Thinking about your own legal services business are you ready?
Are you a paralegal, attorney or mediator who is ready to make a dream come true and go into business for yourself? Well, first consider, why do you want to do this, which might be one of the reasons: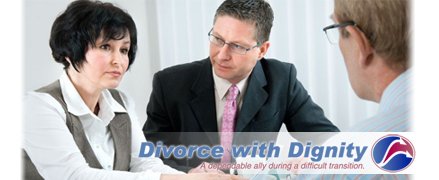 you are unhappy in your current job
You are afraid that your job will be terminated
You don't earn enough to make a decent living
You don't share the same vision as your current company/boss
You want to be independent
You want to make a difference in people's lives
Many other reasons
Lots of people do start their own business; some are successful and some are not. What do you need in order to be successful?
Have a vision
Believe in yourself and your vision
Be open to change
Seek and use support services
Know what you're good at and outsource what you're not, if possible
Be open and learn how to market, market, market and do more marketing
Know that it will take time
At the Divorce With Dignity Network we help you accelerate your path to success; we actually help you get started fast so you can receive clients within a very short period of time.
So what to do first if I really feel the entrepreneurial push? Well, of course, you have to come up with a plan. I suggest that you plan what to do at least in your first year. You can do a business plan, and a good simple one to use is the "One Page Business Plan," but this does not include financials, so if you want to take your idea to the bank, you need to do a plan with good financials, etc. But this might just be a year of planning and figuring out how to get set up and start having your own business; if so, a simple plan is just fine. Don't make it too complicated, or you won't do it.
Find a partner to meet with on a periodic basis and compare goals and plans; this helps keep you accountable, and, of course, most likely your partner will want the same for them. Then meet with your partner at a minimum every month to assess where you are and what you want to do the next month to achieve your goals.
The legal field has so many opportunities and is constantly changing, so there are lots of ideas out there for you to hone in on. You may already know what you want to do, but if not, you might want to hire a coach if you are able, and they can help you prepare for this big step and help you find and embrace your vision.