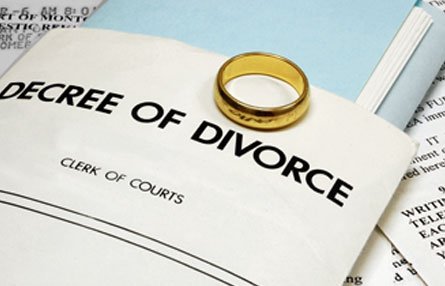 Starting a new business takes a lot of planning and hard work. To make it a successful business takes strategy. As the founder of a successful divorce business in its second decade, I have had plenty of experience in this area.
I also created the Divorce With Dignity Network, helping legal professionals to build their own divorce legal services business, and have developed a proven process for starting and growing a successful divorce business. If you are considering starting your own business, let me offer you a few practical tips for starting out right.
Don't Quit Your Day Job (Yet) – If you are currently working and have a steady income, consider the possibility of starting your business part-time. It usually takes six months to a year to get a business fully going. You'll need to either have enough money saved up for living expenses and business expenses during that time, or have some income from another source. Start with what you can manage, financially and time-wise, and then scale up as your business grows.
Find Your Niche – Although it may seem counter-intuitive, trying to run a business that casts a wide net in search of clients does not work as well as focusing in on a select target audience. People these days are looking for businesses that specialize, expecting expertise in the specific services they need. Having a niche business that fills a particular need will attract more clients than a generalized service business, and by focusing on family law, you do have your niche.
Have an Online Presence – It's not only online retail companies that need an online presence; all businesses should have at least a website and participate in some way with social media. It's a great tool for promoting yourself, and letting people know about your business and how you can be of service to them. Most people these days shop for services on the Internet, and use it to do research on businesses and the people who run them. Having an online presence eliminates the limitations of physical location and allows you to reach out to thousands more people in your local area than you could otherwise.
Refuse to Quit – Successful entrepreneurship requires creativity, energy, and a drive to keep going when you fail. Few people realize that before Bill Gates created the extremely successful Microsoft 3.0, he created a Microsoft 1.0 and 2.0, both of which flopped—but he kept at it. And that determination and refusal to give up is what will separate successful entrepreneurs from unsuccessful ones. As you learn from your mistakes, you become a stronger and smarter business owner.
Get a Mentor – Trying to start a new business and get it off the ground is a formidable project. There are so many aspects to it, and it can be overwhelming, especially for a first-time entrepreneur. Finding someone who can train you how to do it right and avoid the pitfalls could make the difference between failure and success.
If you would like to be the owner of a successful divorce services business, contact the Divorce With Dignity Network to take your first step toward attaining that goal. It is a great niche business, and the name itself attracts the targeted market of people seeking a peaceful divorce. Joining the Network not only entitles you to use the well-known business name, it also provides you with your personalized webpage on our Divorce With Dignity website. We often feature our affiliate owners in our blogs, giving you even more online exposure. And with our initial 3-day one-on-one training and ongoing coaching, you will learn how to make your business thrive. Monthly conference calls for Network participants continues the support and encouragement you need to bolster your determination as you persevere toward your goals. You can achieve your dream of being an independent divorce services business owner, especially with the help of the Divorce With Dignity Network!